Skip to Content
Providing On-Demand Support Solutions for Various Industries
Emergency Disaster Services has provided support to a wide variety of clients over the years. After finding our footing as an off-premise catering company in 1989, we began providing rapid response disaster relief to clients all over the country. We've truly seen it all and are confident we can provide valuable services to your organization nationwide – no matter the industry you work in. Continue reading to explore some of the industries we serve and give us a call if you have any questions for our team. We're ready to provide you with the logistical support you need, when you need it.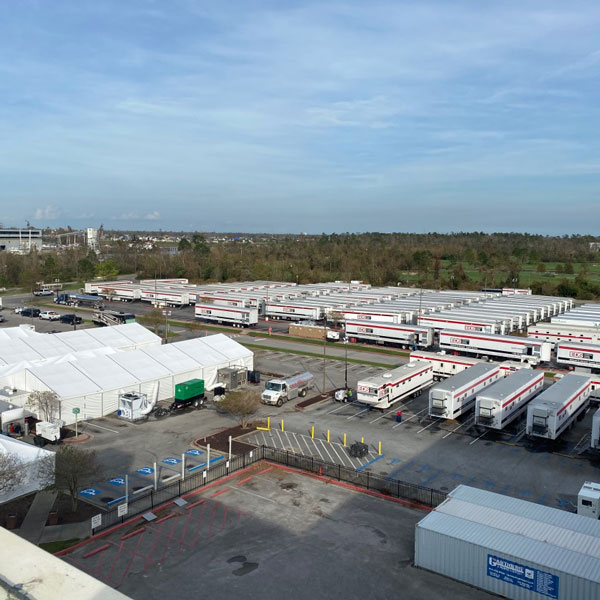 Top-Quality Logistical Support for a Wide Range of Organizations
For the past three decades, we have dedicated our time to serving our community in their time of need. We have experience providing support to a variety of organizations on a national scale and are ready to do the same for you. The clients we have served in the past include the following:
Federal Agencies, such as FEMA
Municipalities
Local County Governments
State Governments
Utility Providers
Construction Sites
Private Sector
Contact Us Today to Get Started With Our Turn-Key Services
If you're ready to provide your organization with the logistical support it deserves, so are we. You can rely on our dedicated professionals to provide rapid deployment of top-quality assets. Our staff will work quickly and efficiently to set up everything that is needed to get the job done at your location. With our seasoned group of experts on your side, you won't have to worry about a single logistical task once we arrive. Give us a call today to learn more about our turn-key support services. We would be happy to answer any questions you may have and help you get started on the recovery process.
Contact Us Today to Keep Your Organization Prepared