Skip to Content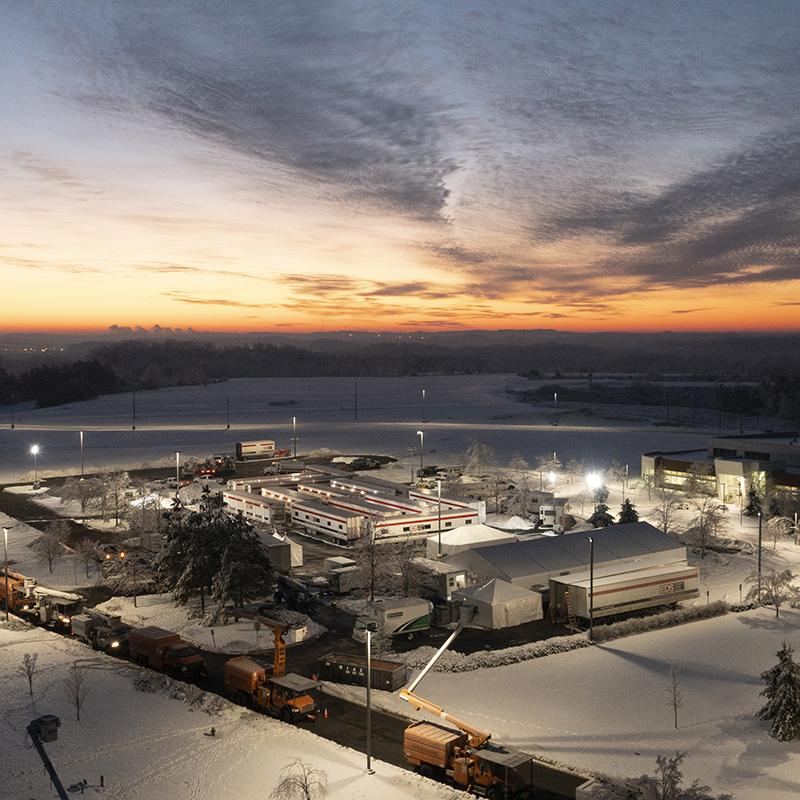 Providing Turn-Key Disaster Relief Services Since 1989
Emergency Disaster Services (EDS) provides nationwide turn-key disaster relief services. No matter what you need to provide your community with the help it needs, we can help. With over three decades of experience helping communities navigate the challenges after a disaster strikes, you can rely on us for quick and efficient relief efforts. Our caring professionals are dedicated to providing a rapid response time and carrying you through your most challenging times. Whatever your company needs during the road to recovery, we have a solution.
Comprehensive Support Services to Meet Your Needs
Whether you need fully-prepared housing or individualized assets to get back up on your feet, we have various support options available to meet your needs. We will work with your unique requirements and budget to determine the perfect fit for your organization. Our support options include the following:
Rely On Us for Help at a Moment's Notice
When selecting a company to assist you in disaster restoration, you want a reliable, responsive organization to deploy quality assets in the shortest amount of time possible. Rapid response to off-premise locations is what our company is known for. Our dedicated team will arrive at your location within hours of the notice to proceed. When you utilize our turn-key base camps, we will deploy a team of caring staff members to help you through this challenging time, including:
Maintenance Staff
Janitorial Staff
Housekeeping Staff
Electrical and Maintenance Staff
Parking Staff
We Provide the Support You Need
Emergency Disaster Services is dedicated to providing the support you need when you need it. No matter what your community needs in the event of an emergency, you can rely on our team to take care of logistical support, housing, and food services. With our emergency response and disaster recovery services, you'll be able to leave the heavy lifting to us and focus on the recovery on healing to come. We serve federal agencies, municipalities, local county governments, state governments, utility providers, construction sites, private sectors, nonprofit organizations, and more. We dedicate our time to serving our community in its time of need. The various organizations we support are on a national scale.
The Comprehensive Services We Offer
In addition to disaster relief, we offer a wide range of additional services, including temporary support services, workforce housing, food service, temporarily generated power, contingency planning services, and medical support. Below, we've detailed each of the disaster services we provide:
Temporary Support – We have you covered when you need on-demand support solutions nationwide, including mobile food service/catering, mobile sleepers, restrooms, showers, and laundry. Municipalities, local entities, and regional entities can take advantage of our inventory of state-of-the-art temporary support units.
Workforce Housing – Whether you are searching for housing for emergency crews, corporate workforces, temporary hospitals, or triage facilities, we have you covered with rapid, reliable services. Our experts are committed to providing a solution that will meet your unique needs.
Food Service – While we are proud to call ourselves a disaster solutions company, we found our beginnings as an off-premise catering company. Since the foundation of Emergency Disaster Services in 1989, we have held our experience in the food industry close to our hearts. The basis of our emergency services stems from our catering expertise.
Temporary Generated Power – As a leader in temporary generated power, you can rely on us to provide emergency power for your next project. We have one of the largest privately-owned generator fleets in the country and are confident that we have the perfect generator to meet your commercial or industrial needs.
Contingency Planning Services – You never want your community to be unprepared after a disaster strikes. As a leader of your organization, it is essential that you have a plan in place to take care of those that depend on you in the event of an emergency. We can help you develop your contingency plan from scratch or secure vendors to fit an already existing plan.
Medical Support – Our highly-trained medical professionals play an interictal part in the safety culture practiced at our sites. Our nursing and medical staff operate from a fully-stocked, mobile medical office directly inside the base camp.
Contact Our Team Today for Disaster Assistance
Emergency Disaster Relief is a family-owned and woman-ran organization dedicated to humanitarian aid, crisis management, volunteer opportunities, and more. We own our equipment and provide 24/7 support for organizations that need it. We can provide your organization with the logistical support it deserves. You can count on our devoted professionals to rapidly deploy top-quality assets. In all that we do, we work quickly and efficiently. Our seasoned group of experts is on your side. When disaster strikes, or even before it does, don't hesitate to reach out. Contact our team today to learn more about our turn-key disaster relief services and discover what we can do for your organization. A caring member of our team would be happy to answer any questions you may have.
Contact Us Today to Keep Your Organization Prepared