Skip to Content
Doing Business with EDS as Vendor
Registration
Registration in the vendor portal does not guarantee a business opportunity, place your company on an approved vendor list, or obligate Emergency Disaster Services (EDS) to solicit requests for bids, quotations, or proposals. Registration does, however, give EDS decision-makers access to your company's information when conducting supplier searches so that they may contact you directly regarding upcoming opportunities.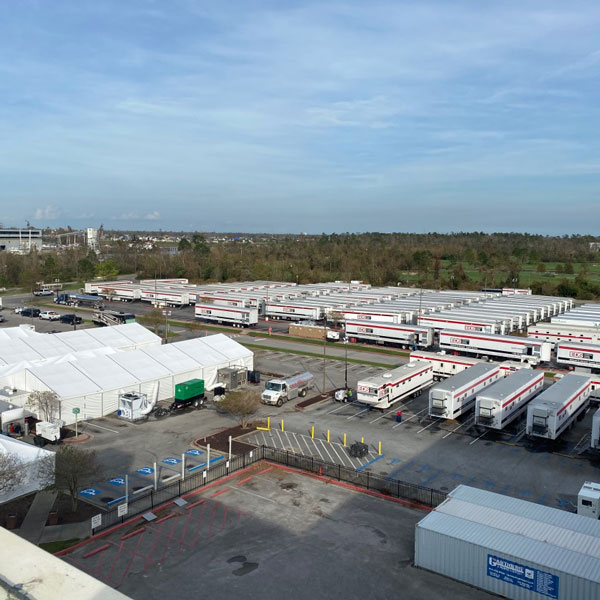 Documents
All documents must be completed in full and submitted via the instructions:
EDS believes that having a diverse supplier base enhances our supply chain, which contributes to increased efficiency to provide an enhanced experience for clients.
Supply Chain Team
Our supply chain team sources all goods and services for EDS. Our purchasing department identifies qualified suppliers for bid opportunities and works with those suppliers to become successful business partners. Vendors with products and services that are potentially suitable for EDS are encouraged to complete a vendor profile in order to be considered for current and future projects.
We seek vendors that can collaborate with us and excel in the following areas:
Assurance of supply
Competitive pricing
Cost savings
Customer focus
Diversity
Environmental stewardship
High quality standards
Innovative solutions
Service excellence
We strive to increase participation in procurement opportunities for businesses that are 51 percent owned and operated by:
Minorities
Women
Veterans
Certifications
EDS recognizes the following certifications:
Disabled Veterans Business Alliance (DVBA)
National Minority Supplier Development Council (NMSDC)
Womens Business Enterprise Council (WBENC)
State and federal certifications
Contact Us Today to Keep Your Organization Prepared