Skip to Content
Kentucky Company Talks About the Aftermath of Irma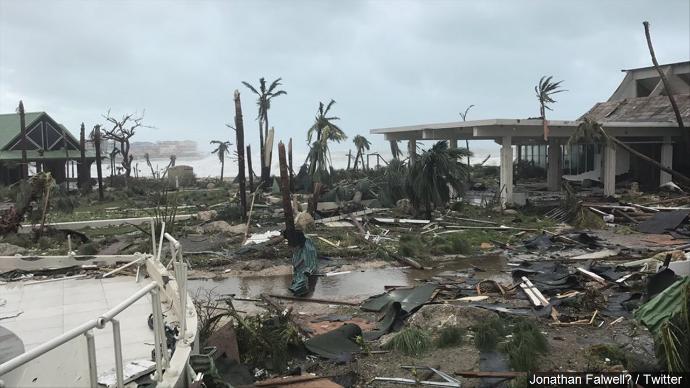 "It's nice to know that we are able to do something to help your fellow man and this is one piece of the puzzle," Founder of Emergency Disaster Services in Kentucky, Jerry Lundergan said.
Employees at EDS have been in Florida for 11 days now.
We spoke with Founder Jerry Lundergan, who is currently staying at their West Palm Beach Camp location.
"Basically they give us these 11 sites, like this airport. We have another site down in Miami. We also have one in Daytona Motor Speedway and St. Augustine."
Around a 1,000 lineman from all over the U.S. and Canada. stay at each site. A total of 12,000 in the state are assisting Florida Power and Light in restoring electricity
"This storm here was basically wind damage and water. Basically they had almost 10 and half million people without power in Florida."
Lundergan says close to 3 million people are still with out power today.
"There is just a lot of vegetation down here that fell on the power lines and caused electric to go out."
Today Lundergan gave us a look around the West Palm Beach Camp. Breakfast, lunch and dinner are served to around 1200 lineman a day
"These Lineman was working extra long. They are staying out to basically dark, so about 9:30 every night so they can get more work done."
A team working together so families can return home.
"You know I am very proud of the team that we have assembled over the years and most of our team managers and leaders are from Kentucky and do a tremendous job."
After finishing up in Florida, the EDS employees will travel to Florida Keys.
https://www.wkyt.com/content/news/Emergency-Disaster-Services-444877503.html